Break has come to an end and you are ready to hit it with new enthusiasm, right? This might be your ideal, but it isn't likely your reality. The truth is that holiday breaks are fun while they last, but they can also lead to a difficult transition when it is time to return. If you are beginning to miss the dorm food and boredom has overtaken the joy of sleeping in your childhood bed, it is time to head back to your life, and the academics that come with it. Here are five tips for a painless transition back into college life.
1. Shock Yourself out of LaLa Land
Being home or just away from your normal college setting is escapism at its best. You get to sleep in, spend your days however you want, socialize and expend little mental energy. Going from this type of leisure to the shackles of new semester isn't a comfortable experience. If you think that being gentle on yourself is the best method, buckle up because gentle is the exact opposite of what you need. Fully emerge yourself back into college culture as soon as you can. Wake up super early, actually get ahead on your studies, volunteer for early projects, etc. These actions send strong signals to your brain that it is time to begin a new routine.
2. Eat Right
Your holiday was probably filled with all of your homemade favorites, too many holiday treats and late night nacho and mojito sessions with your hometown bestie. While your taste buds have had a treat, your brain could now be firing on fewer cylinders. This article published by Harvard Medical School will fill you in on the many ways that the foods you eat affect your brain power. The Mediterranean diet, which features fruits, vegetables, omega-3 fats and moderate amounts of alcohol, is one the nest brain boosting diets. Try adding these components into your diet as your transition from holiday to study day.
3. Keep Moving
There are few things that will snap you out of a funk and get you focused like a regular exercise plan. If you let your routine slide over the holidays, pick it up full force right where you left off. If you have been a couch spud for too long, time to snap out of it and give your body some respect. If you are having more trouble with motivation than you did with that last chemistry exam maybe one of these awesome apps can help:
4. Make Molehills out of Those Mountains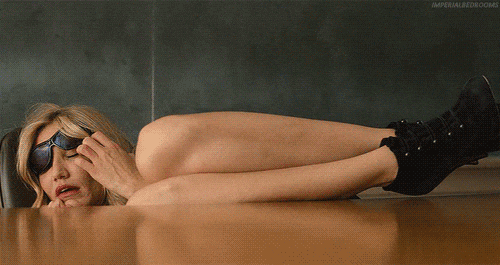 You are thumbing through the syllabus, checking out your reading assignments, gathering everything you need to apply to grad school and taking on way too much with your internship. It is all way overwhelming and one of the first natural responses to that type of pressure is to just shut down. Don't get crushed by all of the responsibility. Instead take a day, or more, and write out all of your obligations. Then set up a planner system and strategically plan out each goal. Be realistic about how much you can accomplish. Smaller goals will seem more surmountable than large ones.
5. Get What You Have Been Missing
We are talking about some quality time with your college friends. Nothing beats reconnecting with the very people you share every day of your college life with. These people get you and share your experiences. Make a date to connect and catch up before classes start.
Heading back to college doesn't have to be painful or dreadful. In fact, when you do it right, it is an experience that you can actually look forward to. The best method is to plan before break even begins, but you can start now, even as you head back and give yourself the smoothest possible transition.