As you navigated your way through adolescence, you had one goal in sight – your twenty first birthday. There are only a few landmark birthdays and this is one of them. All of those times you had to decide to play it safe and good or risk getting caught each time you wanted to join your friends for a drink or other "adult only" adventures are a thing of the past. This is the day that the world, including the law, sees you as a legit adult. So, how are you going to celebrate? Don't let it slip away with some tired old celebration. Make it unique, make it you. Here are 21 ideas for celebrating the big day (and night).
21 Hours of Fun
Start celebrating at the stroke of midnight on your birthday. Keep the festivities going for 21 hours straight, or take a short break in the afternoon before kicking it up again. If you can't make it 21 hours, find a friend who will lie to you and tell you that you made it and that you were fierce the entire time.
Try 21 Drinks
Just remember that you want to make it to see twenty-two, so space them out, make some of those drinks funky flavored waters and sodas and try out the local juice bar for some options that won't make you hate yourself in the morning.
Trust Your Friends
Who knows you better? Let them plan your special day.
Take 21 Pics
Find a reasonably responsible and mostly sober friend that will chronicle the events of your celebration in pictures, taking so many an hour of just you as the festivities progress. You can watch the chronological evidence of your demise for years to come.
Big Kid Piñata
Fill it with little bottles of liquor and other fun party favors.
Try Casino
Turning 21 is about more than just being able to drink. It is also about being able to legally gamble and enter a casino. Take your birthday loot and place your bets.
The Quintessential Bar Crawls
You know you have wanted to try every single bar on the strip. Now is your chance.
Celebrate Your Childhood
Embrace your adulthood by celebrating your childhood. Just because you are official an adult now doesn't mean you can't act like a kid. Have your party at a carnival, a pizza place with video games, hire a clown, magician or someone dressed up as your favorite childhood character. Serve kool aid and soda.
Get a Pet
Turtles live basically forever and will as you grow old and develop more wrinkles than your shell clad buddy, you can look at him and always remember that day when adulthood began.
Plan a Trip Somewhere New
Don't even give it too much thought. Just pick a destination and go.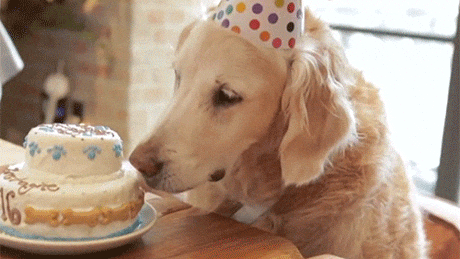 Be Good
Feel like the whole drunken party bit isn't your thing? Try doing 21 acts of kindness or good deeds.
Find the Similar
Drink something that is as old as you are. How about some 21 year old scotch?
Paint the Town Red
Leave the college scene behind and visit the local dive bar for a piece of legit drinking culture.
Get Fancy
Get dressed up, go somewhere swanky and order like you are Beyonce. Get the best champagne, appetizers, the works.
Back into the … Past
Have a 90s throwback party and celebrate the decade you were born in.
Make it Hot
Invite your friends to a more intimate celebration on the beach with a roaring bonfire.
Take 21 Dares
For a list of ideas check out 21 Dares for a 21st Birthday Dare List
Get the Deserved Likes
Take 21 selfies and post each one. Today is your day to spam.
Spend It with Your Sweetie
There is plenty of adult fun that can be had with just one special person. Just make sure they are someone that is really worth spending this awesome day with.
Have a Costume Party
The theme could be your favorite movie or current binge worthy show.
Have a 21 Item Scavenger Hunt
No fair making the list yourself, let your most devilish minded friend do it.
Your twenty first birthday is a once in a lifetime event. Celebrate and keep it safe because twenty-two can be even more fun!